Book# 1121
O
n his way to Europe for our 2017 Random Gifts of Art tour, Garret found friends on the plane! And not just any friends; Kevin and Ilgaz were featured in one of the
"Tales of Woah"
TV shows we did last year.  When the plane landed in Amsterdam, Kevin handed Garret this painting he'd done. He said, "Here's a gift to kick off your 2017 Tour."  Cool!
Garret gave him book #1,121 
Kevin asked us to await the story of whom he gives the book to. They're on their way to Istanbul. We can't wait to hear!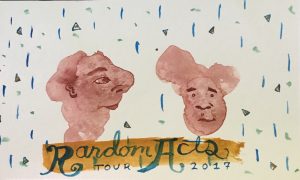 Kevin's onboard painting gift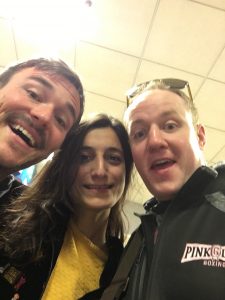 Kevin and Ilgaz greet Garret before their flight